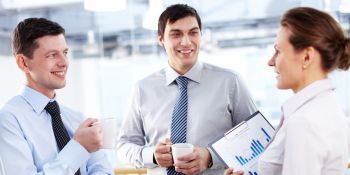 The Passive House is a leading European building technology and constitutes the fastest growing energy performance standard in the world with 30,000 buildings realised to date. Passive houses save energy costs, are environmentally friendly and provide exceptional health benefits for the occupants. Notwithstanding the success of the Passive House as a leading future building technology, the new building technology faces three serious challenges which need to be faced if the Passive House is to succeed longterm:
1. Passive House Construction Quality
Due to the newness of the technological solutions implemented in Passive House construction, such as thermal performance, exceptional airtightness and mechanical ventilation, certain construction defects are on the rise in the construction and finishing of Passive Houses damaging Passive House construction quality.
ConClip pinpoints the key construction issues in Passive House contraction and delivers on-the-spot solutions by specifying the execution details of the relevant Passive House construction elements.
2. Craftsmen and Site Supervisors Training
A second challenge is the lack of trained craftsmen and site supervisors trained in proper passive house construction. Especially migrant workers (20% of the 11 million people being directly employed in the European construction sector are migrants) have little opportunity in developing new skills and updating existing skills in their respective language.
ConClip provides immediate and easy access via mobile phone to construction know-how for craftsmen and site supervisors by means of a series of short, multi-lingual educational video clips (ConClips)
3. A European quality standard for Passive House construction
A third challenge for the Passive House are the different levels of quality standards for Passive House construction in Europe. The same level of knowledge is needed throughout the construction business in the EU in regard to the expertise of planners, construction companies and their staff to enable cross border assignments and work mobility
ConClip brings the expertise of ten European building organisations to a single focus by offering a format that can be internationally implemented by vocational training and further education institutions throughout Europe and accessed in 8 different languages through the ConClip website without additional costs.